The organizer of APDC AWARDS Asia Pacific Interior Design Awards for Elite, APDC has recently officially joined IFI (International Federation of Interior Architects/designers) . Become the 3rd Interior Design member agencies of IFI in mainland China after CIID、CIDA. IFI was established in 1963, on behalf of the 270,000 designers in 110 countries around the world. It's a united nations of interior architecture design field. APDC will take the world's highest platform to better provide designer services in China and the Asia-Pacific region.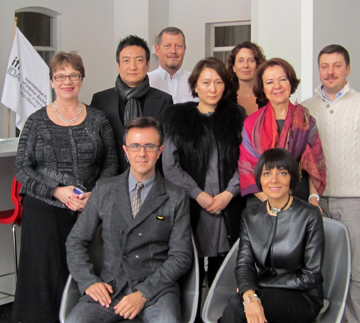 IFI Executive Board 2011-2013 Front: President Shashi Caan and
President Elect Maro Coello. From Back Left: Iris Dunbar, Horace
Pan, David Hanson, Hyunie Cho, Joanne Cys, Luz Maria Duran,
and Osman Demirbas.